On April 6, 2017 the 9th China (Beijing) International Environmental Monitoring Instrument Exhibition was held at the new exhibition hall of China International Exhibition Center. This exhibition fully serves the construction of Chinese ecological environment during the 13th Five-Year Plan period, bringing together new technologies, new products and new equipments in the field of environmental monitoring. Wuhan Cubic Optoelectronics Co., Ltd attended this exhibition with the subsidiary Hubei Cubic-Ruiyi Instrument Co., Ltd together.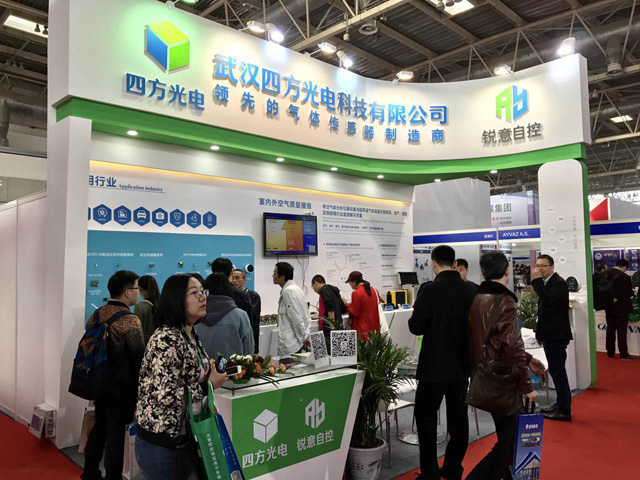 Cubic-Ruiyi Instrument Co., Ltd has successively launched two new independent research and development flue gas analyzers of flue gas series products from last year, (Low Range Online) Gasboard-3000Plus and ultraviolet flue gas analyzer (ultra-low range) Gasboard-3000Plus, both available in this exhibition, attracting a lot of guests to visit.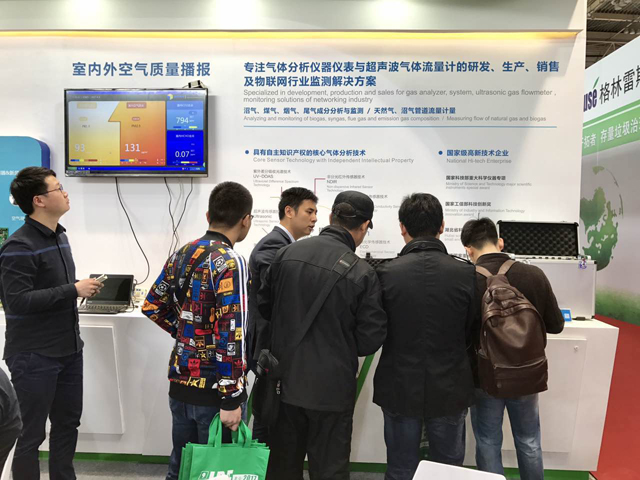 Ultraviolet flue gas analyzer (ultra-low range) Gasboard-3000Plus is a new ultra-low range product this year. This gas analyzer is based on the international leading uv difference spectrum analysis technology, adopting unique algorithm, long optical path returning gas chamber for many times, strong anti-interference capability, high measurement precision, measuring range less than 100 mg/m3, the detection limit of 1 mg/m3, resolution of 1 mg/m3, to meet the needs of the ultra-low emission monitoring market and suitable for ultra-low concentration of flue gas certification.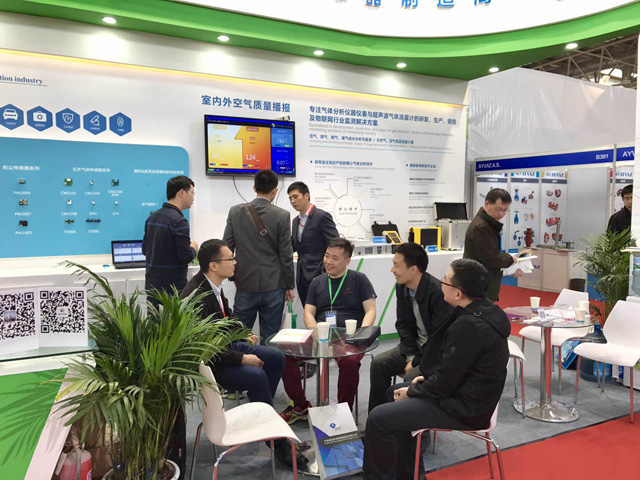 The new generation independent research and development flue gas analyzer (low range online) Gasboard-3000Plus has adopted the international leading non-dispersive infrared gas analysis technology, no cross interference among multi-component measuring gas basically, high measurement accuracy. The measurement accuracy is higher, draft lower, and external interference (temperature fluctuations, voltage fluctuations, etc.) has smaller impact on it with its creative half-chamber airway design while extending the stability of the previous generation products. Less than 200ppm measurement range meets the national environmental protection industry standards; Resolution of 1ppm, is suitable for low concentrations flue gas certification.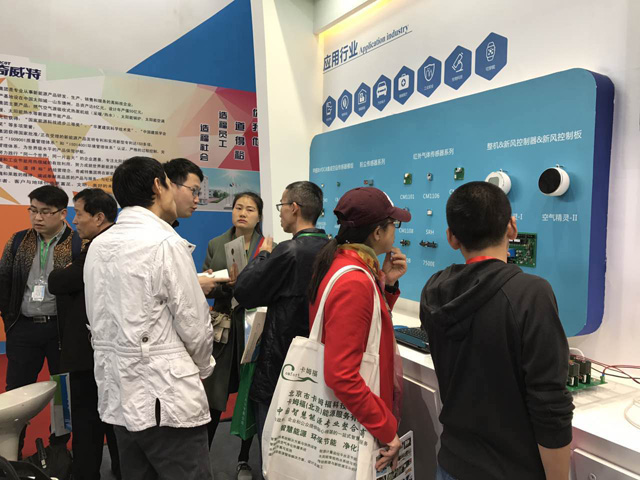 As our country vigorously promote the construction of ecological civilization and the implementation of the new "Environmental Protection Law", the status of environmental monitoring reaches to an unprecedented height. The new "Environmental Protection Law" focuses on the establishment and improvement of environmental monitoring system, unified planning the national environmental quality monitoring station (point) settings, standardizes the use of environmental monitoring agencies in line with national standards of environmental monitoring equipment, establishes monitoring data sharing mechanism to strengthen the management of environmental monitoring. Through the good industry and the promotion of relevant policies, environmental monitoring equipment will undoubtedly usher in a growth opportunity.
Since Hubei Cubic-Ruiyi Instrument Co., Ltd was established in 2010, based on the core sensor technology of infrared (NDIR), thermal conductivity TCD, chemiluminiscence CLD, hydrogen flame FID, ultrasonic and laser Roman with independent intellectual property, always specializes in development, production and sales for gas analyzers, systems, ultrasonic gas flowmeter, monitoring solutions of networking industry. The products of independent research and development repeatedly won the national important new products, and product have been exported to 74 countries worldwide, especially in areas such as environmental monitoring, industrial process gas analysis and other fields occupying the important marketing position in the country.
Looking forward to the future, Wuhan Cubic Optoelectronics Co., Ltd and Hubei Cubic-Ruiyi Instrument Co., Ltd will continue to make the independent intellectual property sensor technology as the basis, will have continuous innovation in the gas analysis instrument of research and development, production, sales and industry monitoring solutions and other areas to help the development of the industry.